When your company supports St. Lillian Academy, you impact current and future generations of students who experience challenges in a typical learning environment. Your support is key for their success.

At St. Lillian Academy, we rely on corporate partnerships to continue our mission. We encourage companies like yours to join our efforts to improve the lives of our students through philanthropic support, event sponsorship and volunteer opportunities. Together, we can continue to educate, equip and empower our wonderful students.
DONATE NOW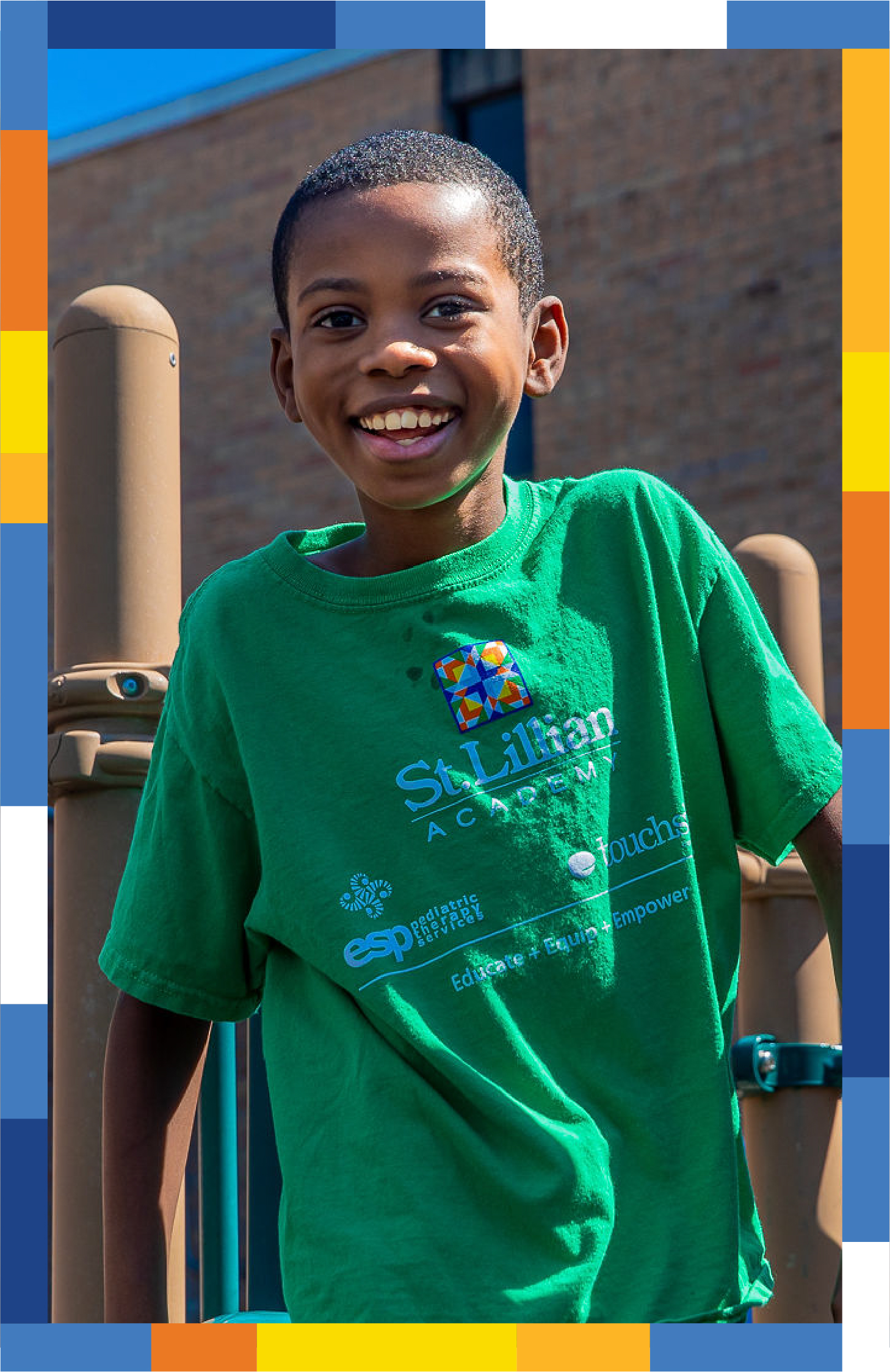 Ways to Support St. Lillian
Corporate Gifts
Contribute to the unique features of our program and support our students' educational and therapeutic experiences through corporate and personal gifts or grants.
Event Sponsorship
Sponsoring a St. Lillian Academy special event is an effective way for the corporate community to be seen and heard while supporting the education of our students.
Host a Community Event
Your company can help St. Lillian Academy by hosting a community fundraiser or third-party event like golf tournaments, 5K races, raffles and bake sales.
In-Kind Donations
By donating school supplies like books, markers and other items, your company can help our students learn more effectively.
Matching Gifts
Providing a corporate matching gift can double or triple employee giving, increasing overall benefit to St. Lillian Academy.
Volunteer
Share your time and talents with St. Lillian. Whether you're an individual, a small group or a large company, we help you find activities that suit your expectations and goals.
For more information on ways you can help, please contact St. Lillian Academy at [email protected] or call 225.771.8173.