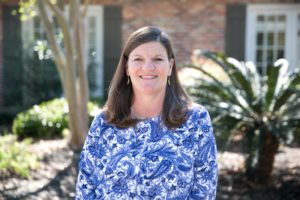 St. Lillian Academy was founded over six years ago by a group of parents and developmental therapists who were determined to provide a better way to serve the needs of children facing educational challenges. Through research and combined experience, we developed the cornerstones of St. Lillian Academy's philosophy.
Your child needs the support of all three fields: education; developmental neuroscience; and behavioral science to make maximum gains in overall development and learning. Positive experiences and outcomes are only possible with a solid foundation and understanding of how children learn and grow. At SLA, we offer a unique team approach that provides a holistic education for your child and your family. Our structured and well-planned curriculum, with onsite developmental therapy services (speech, occupational, and physical therapy) and behavioral intervention and management, creates an environment where each student is not only supported but also challenged and encouraged toward success.
I am honored to take you on a learning journey where you will experience the level of understanding and consideration that each of us at SLA has for our students. As you explore our campus and experience our programs, I ask you to imagine your child here — happily learning, creating and growing.
Imagine the peace that comes with knowing your child's educational, physical, self management, social/emotional and communication skills needs are understood, addressed and progressed while they attend St. Lillian Academy each day.
Journey with us knowing that we understand where you have been.
Moving forward, we hope to be your partner in creating a bright future for your child and your family. I invite you to be a part of the St. Lillian Academy family and experience firsthand the success of the work we are doing.
Elissa McKenzie
Head of School