St. Lillian Academy 2020 Cheers for Children Sponsorship
Sponsorship Forms and Logo are due by March 21, 2020!
St. Lillian Academy of Baton Rouge will host its seventh annual Cheers for Children on March 28, 2020 in
Baton Rouge at the home of Chanler Holden and Major Mittendorf.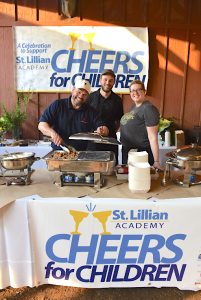 St. Lillian Academy educates children who have exceptionalities through the use of a unique team-method of teaching in an integrated, holistic environment involving teachers and therapists. We achieve a high standard of excellence in the areas of curriculum design, instruction, and therapeutic support based primarily on the individualized needs, differences and learning abilities of each child. Our innovative approach to learning encourages dignity, acceptance, trust, and love while preparing our students for a productive and interactive life. With a multidisciplinary team of developmental therapists on site, our school will be able to address many of the barriers to education that students who have learning differences face.
We bring an array of support services to the children and their families, under one roof, where the children spend the majority of their time – at school. By offering our students the opportunity to experience success, we promote their confidence for more success. Each incremental positive step becomes a reward encouraging the next attempt. This program of a series of small successful steps leads to greater strides for the growth of every one of our children, thus our entire community.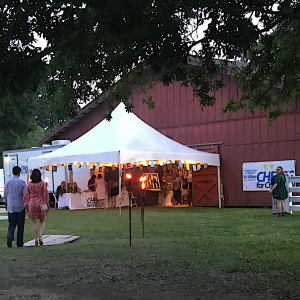 We are anticipating 300 attendees.
Please consider sponsoring or donating to our critical fundraising event. A million thanks for showing your support.
Become A Sponsor
$100.00 – $15,000.00
Additional information
Presenting Top Shelf Sponsor

$15,000
Sponsorship will be listed as – St. Lillian Academy 2020 Cheers for Children presented by …
Special acknowledgment during the event
Company signage at the event
Logo placement during the slideshow at the event
Recognition on St. Lillian Academy website till next Cheers for Children Event
One reserved table of TEN (10)

Platinum Sponsor

$10,000
Company signage at the event
Logo placement during slideshow at the event
Recognition on St. Lillian Academy website till next Cheers for Children Event
One reserved table of TEN (10)

Gold Sponsor

$5,000
Company signage at the event
Recognition on St. Lillian Academy website till next Cheers for Children
One reserved table of EIGHT (8)

Silver Sponsor

$2,500
Company signage at the event
Recognition on St. Lillian Academy website till next Cheers for Children
One reserved table of FOUR (4)

A Toast to You Sponsor

$1,000
Company signage at the event
Recognition on St. Lillian Academy website till next Cheers for Children
TWO free tickets

Friend of St. Lillian Sponsor

$500
Recognition on St. Lillian Academy website till next Cheers for Children

Collaborative Sponsor

$100
Recognition on St. Lillian Academy website till next Cheers for Children